El Shaddai.midi
Eyes of Mercy Home Page
Welcome to my homepage. I am very thankful to Faithweb for the opportunity to share my testimony and thoughts for the Lord Jesus Christ. I am so thankful for His saving grace.
Just a little info about me: My name is Bob Lingle, married, three grown daughters, seven grandchildren. I live in the US, state of Tennessee, southeast portion. I am involved in the music ministry at my church as 'Praise and Worship Director.' In the past, I have taught several age group Sunday School classes, and directed our Children's Church. I love to sing and am presently attempting to learn the keyboard - for the glory of God.
I hope to continually improve on this web page and change some pages as time goes on. So, check back occasionally to see what I changed last. Also, all opinions are mine unless otherwise noted.


Be sure to check out:
---




It is my belief that God created only one Race-

The Human Race, and all are equal in His eyes and heart!!

-Found somewhere in cyberspace-



-->











---
Comments or questions? E-mail me at "Main."
---
Help find a missing child.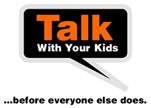 ---



---
View my guestbook

Sign my guestbook

---
---
---
/
You are guest   # 





  , thank you.